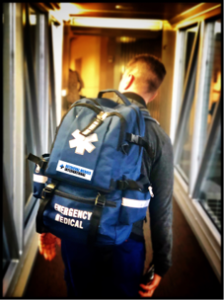 Retrieval Medics International is an Australian based medical retrieval company. We specialise in the niche market of commercial airline medical repatriation services.
If you become unwell or injured whilst traveling and need a medical escort to get you home safely and quickly , all it takes it one call to our operations centre and we will take care of all the arrangements. We will contact your treating doctor for the medical recommendations for travel, fitness to fly, book ground transfers, flights and final destination arrangements.
We offer our services to individuals, organisations, travel insurers and the broader global travel assistance communities.
Contact us today and speak with a medical repatriation expert to discuss your needs.
Why Choose Retrieval Medics International?
1. Travel safe in the care of our medical experts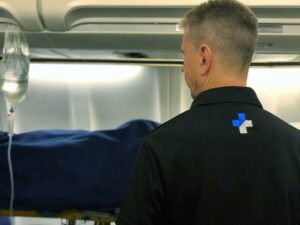 Our highly professional and qualified staff are made up of flight doctors and registered flight nurses who all currently work in the critical care field in hospitals and pre-hospital clinical settings.
Each flight nurse and flight doctor has a minimum of five years experience in critical care (ED/ICU/CCU) or similar in the air ambulance / aeromedical retrieval field.
Each staff member undergoes additional training and assessment in medical transport medicine and flight physiology.
Our dedicated clinical advisory group made up of specialist doctors, nurses and air ambulance specialists provide overall clinical governance of all missions – meaning we always have an expert opinion available.
2. Get home faster thanks to our logistic specialists
Our operations centre is open 24/7 for your convenience and our friendly, professional team are always ready to assist.
All staff have extensive knowledge of the insurance and medical repatriation industry and are extremely proactive at driving cases forward.
Our in-house travel agents plan the fastest, safest route for your repatriation needs including arranging all private ground transfers.
The strong relationships our team have built with the major airlines over the years means we know all of the options that are available and can provide the most cost effective quotes.
3. Travel stress free while we handle everything
Our in-house travel concierge team will look after you at every stage of the repatriation mission.
From planning to bookings, paperwork to permit requirements - they have your back at every step.
The team deal directly with the special handling departments of all major airlines and look at all aspects of the itinerary including seating configuration, direct flights or flights with minimal transit times to get you home sooner.
We never overpromise or under-deliver in our service meaning you can be assured of a quality end-to-end experience from first contact, through to the completion of your journey.
4. Take advantage of our cost effective solutions
The high cost of healthcare overseas makes commercial medical repatriations a viable option.
Our services can help mitigate ongoing medical expenses when being treated abroad and provide an alternative to the more expensive option of a fixed wing air ambulance Australia service.
Our team have deep relationships with the major airlines and have access to discounted airfares.
This allows us to provide truly cost effective options to our clients and customers.
We also offer a seamless and professional service to travel insurers, assistance companies, private / public health facilities, and other large organisations with individuals who need commercial medical repatriation or air ambulance assistance.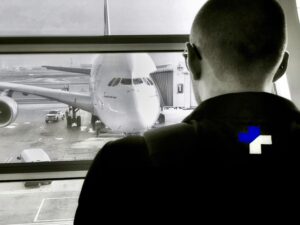 Retrieval Medics International has been independently assessed by the International Assistance Group – and is a fully accredited commercial medical escort service provider to over 140 assistance companies globally – Including:
Testimonials
Maria Ensthaler

I would like to take the opportunity to thank Retrieval Medics International for their outstanding service in getting me home to Germany. Michael escorted me from New Caledonia to Australia for surgery for my fractured leg and Claus assisted with the trip back to Germany post-surgery. They took excellent care of me and I am eternally grateful for their care and attention to detail. I would not hesitate to recommend using their services again to anyone requiring a medical repatriation.
Maria Ensthaler – New Caledonia > Germany
Brenda Pietrosante

Thank you so much for the professional care given to my Father Ken by Michael Simms.  Michael went above and beyond with everything. The whole plan worked just as he said it would. Once again I sincerely thank you, There is no way I could have done it on my own.
Brenda Pietrosante – Bali > Melbourne
Amy Villalobos

I would like to express our gratitude and commendation for the support and care provided by the staff at Retrieval Medics International to our NIB health fund member who was recently repatriated back to Kiribati. I would like to make special mention of Michael Simms and Ethan Dooley. We have been working with them closely and we cannot commend them highly enough. From the very first contact to the post repatriation report we have been kept informed every step of the way. Your company was quick to produce quotes, with different options to allow us to make an informed decision on the best repatriation option for our insured. You have all gone above and beyond to accommodate not only the needs of the insured but also his family. We look forward to working with your team again in the future.
Amy Villalobos – Global Health Services and Insurance Specialist. NIB
We care about getting you home
To discuss your medical repatriation needs contact us:
Phone: +61 7 3180 3815
PO Box 99
Salisbury, Qld, Australia 4107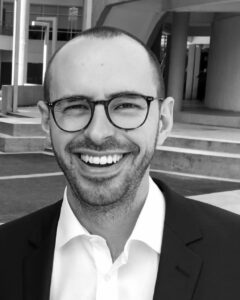 Managing Director
ETHAN DOOLEY
RN, BN, DipParaSci (Ambulance), MPA
Ethan is a registered paramedic and registered nurse with extensive experience in intensive care, pre-hospital and austere medicine, with a broad range of qualifications and experience. Ethan has extensive mass gathering and special event medicine experience, looking after some of Australia's biggest events and gatherings. He has completed the internationally accredited Major Incident Medical Management Course at the Commander level and the international school of tactical medicine program. He also holds recognised certifications in - Sports Medicine, ALS (Advanced Life Support), APLS (Advanced Paediatric Life Support), PHTLS (Pre-Hospital Trauma Life Support), Advanced ECG interpretation and Acute Complex Care. Ethan is enrolled to undertake further study in Aeromedical Retrieval.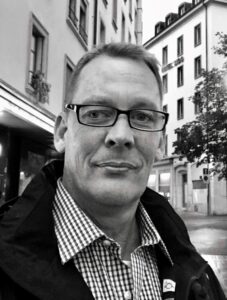 Operations Manager
MICHAEL SIMMS
RN, BN (post reg)
Michael is a highly experienced Emergency Medicine / Repatriation Flight Nurse with extensive experience in healthcare sectors in both Australia and the United Kingdom, including over 10 years in the travel insurance and medical assistance industry. Having worked for two of the largest Australian Insurers he has a broad understanding of the complexity of the medical assistance industry. He is a highly skilled flight nurse who regularly performs domestic and international medical retrievals. His other skills include complex medical retrieval coordination, medical case management, logistical planning, disaster medicine, pre-hospital trauma life support (PHTLS), emergency dispatch, Mine Safety and Rescue and Advanced Life Support (ALS). Michael prides himself on his exceptional customer and client focused service skills. He plans to further advance his tertiary qualifications by enrolling in a Grad Cert in the field of Aeromedical Retrieval.

Medical Director
DR TERRY NASH
BSc, MBBS, FACRRM, FACEM, MPH, DipPalCare (Clinical), DAME, SQNLDR (Retired)
Dr Nash graduated medicine at the University of Queensland in 2003 and is currently Staff Specialist in Emergency Medicine and the Princess Alexandra Hospital in Queensland. He has extensive experience as a Rural Generalist in both General Practice and Emergency Medicine. He had a distinguished career with the Royal Australian Air Force as a Medical Officer. During that time he initiated and  coordinated Aero Medical Evacuations using both rotary and fixed wing assets across Northern Australia as well as deployed locations in the Middle East Area of Operations. He has conducted numerous medical evacuations and transfers across the globe. He is dedicated to providing high quality medical transport and continuous medical care from point of injury until back home.
Dr Nash also has interests in supporting the health care needs of the elderly through providing novel delivery methods of emergency medicine. He had also been a long-standing advocate for high quality pre-hospital Medical care and paramedicine.